Discover Puzzle Math!
The unique sequencing, strategy and visuals of Puzzle Math create a digital educational tool that encourages critical thinking, problem solving and a growth mindset as students gain a greater understanding of math concepts, numerical relationships and mathematical patterns leading to math mastery.
Math + Puzzles = Learning Fun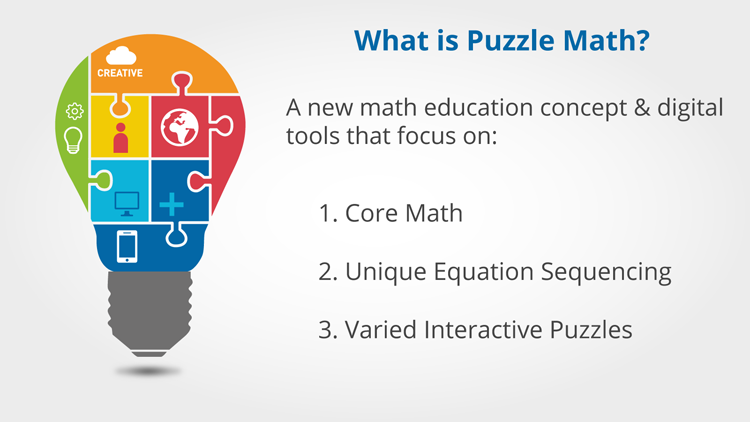 Transforming Math Education
Puzzle Math is not just for education. A game called The Unknown Number implements Puzzle Math and offers exciting challenges to bolth young and old. Give it a try.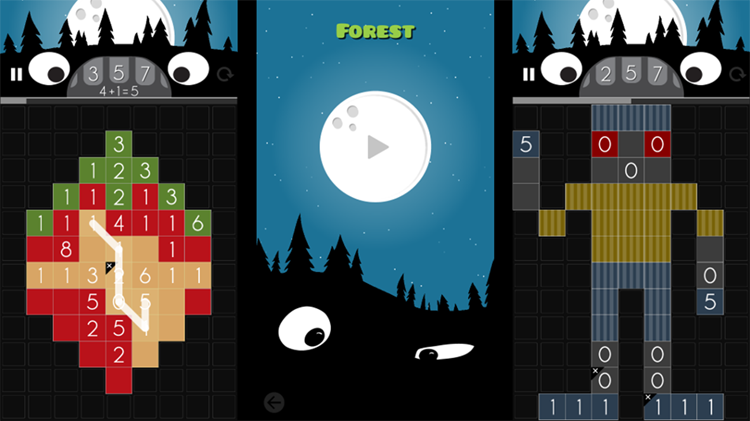 Puzzle Math can be implement in many different forms. Here is how The Unknown Number used Puzzle Math to create fun and rewarding gameplay.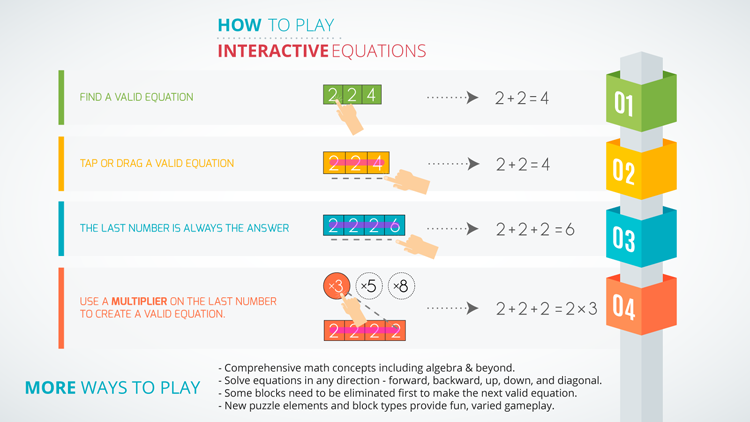 Positive Math Experiences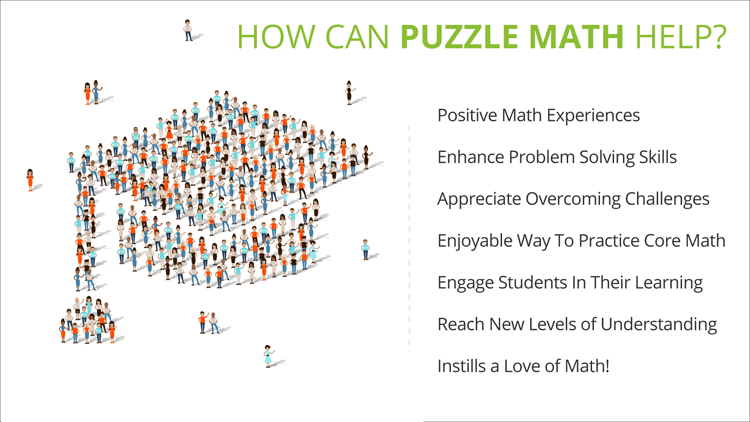 Helping Students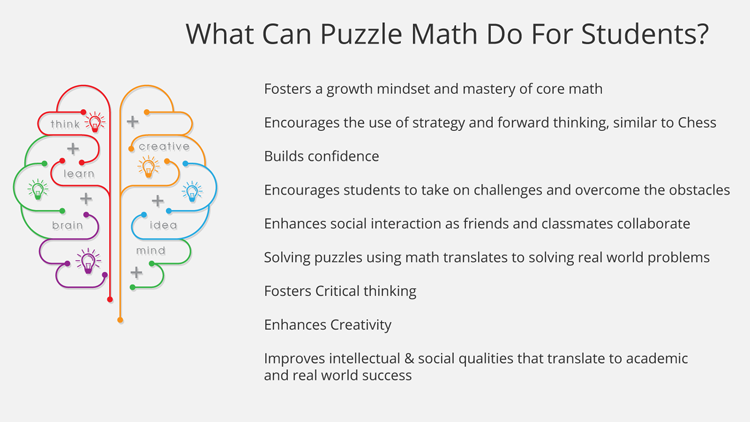 Concepts Applied in Puzzle Math
Game play for each student is tailored to the math concepts in the Common Core States Standards Initiative. The difficulty level progression builds upon skills gradually.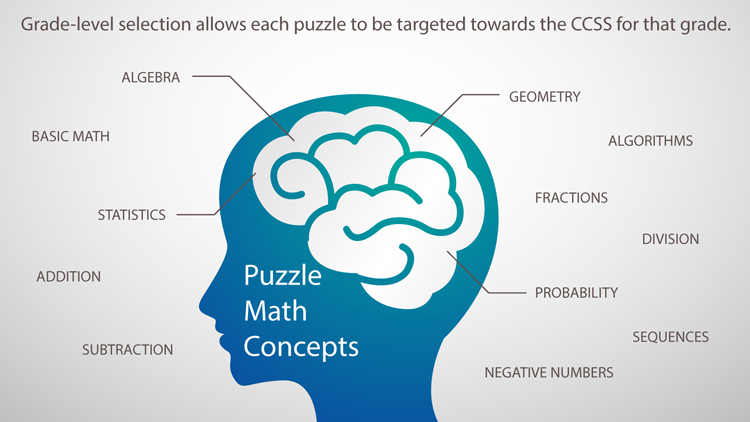 Students can transfer the intellectual, social, and confidence building to real world success.
Puzzle Math helps students reach their full potential.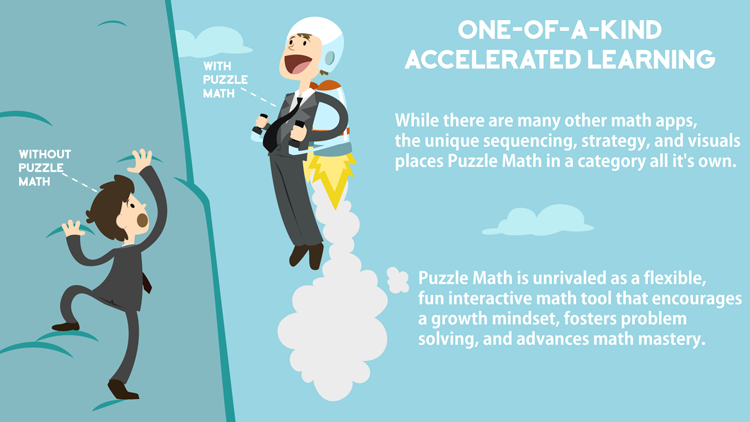 Who Can Play?
Puzzle Math is ideal for all students of any grade level, it is even a fun brain training exercise for adults.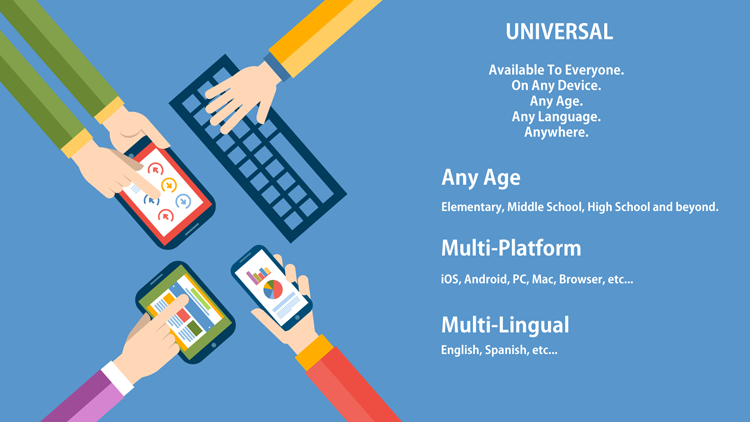 Additional Features:
Adjustable Difficulty Level within the chosen grade level.

Multi-User selection for different grade levels within a single family subscription.
Instructions & Tutorials:
Step-by-step tutorials for every puzzle solution easily accessible within the application.
Puzzle hints and Videos / Animation for instructions
Lessons:
Comprehensive lessons covering every math concept aligned with the CCSS.
Free Play:
Free-play mode where creativity within math concepts is more freely explored by the student. Students can make long equations to eliminate as many blocks as possible.
Social Collaboration Network:
Social sharing and linking for collaboration opportunities.
A network where an individual student's progress can be linked so a class time activity can easily be continued at home, on multiple devices.
This same network can also link students or entire classes in order to track stats and puzzle progress, fostering collaboration between students.
Multi-Player:
Play levels together or simultaneously to see who can solve the puzzle first.
Multi-Lingual:
Spanish, etc.
Student Puzzle Creator where students can create their own puzzles, share and challenge others to complete them. It provides a new way to actively apply math concepts and develop strategic forward thinking skills as students plan out their own puzzles.
Entire classes can upload their created levels and collaborate for solutions.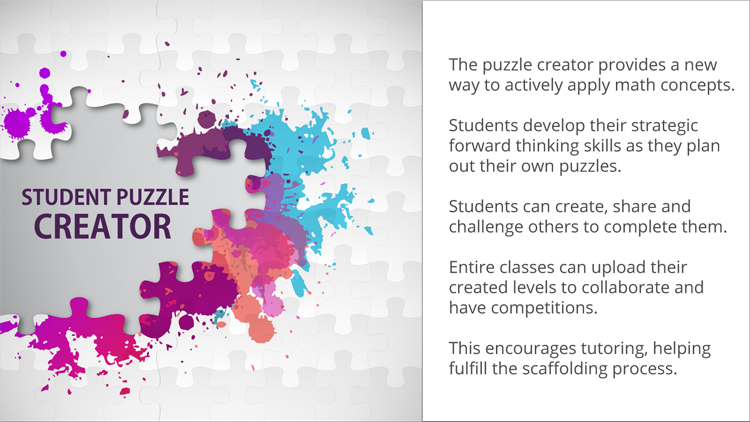 You Can Help!
Our goal is to get Puzzle Math in to the hands of all students, especially students in underserved communities. In order to reach all students, we're implementing ideas like the "Pay-It-Forward" Subscription.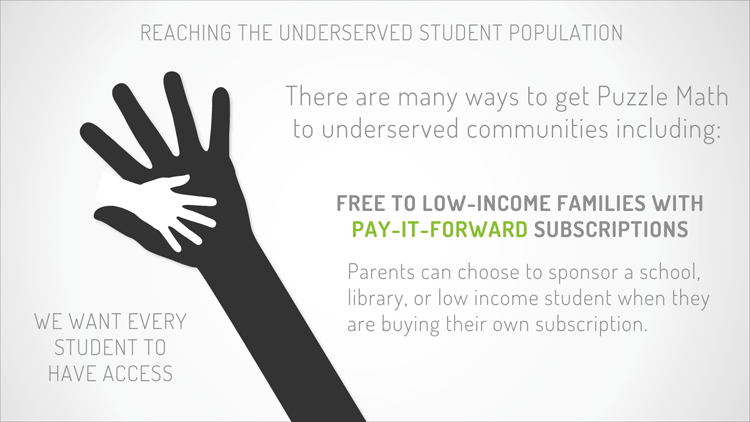 When you order your subscription for your student you can choose to sponsor a low income student, an entire school or library. With your help all students will be using this transformational educational tool.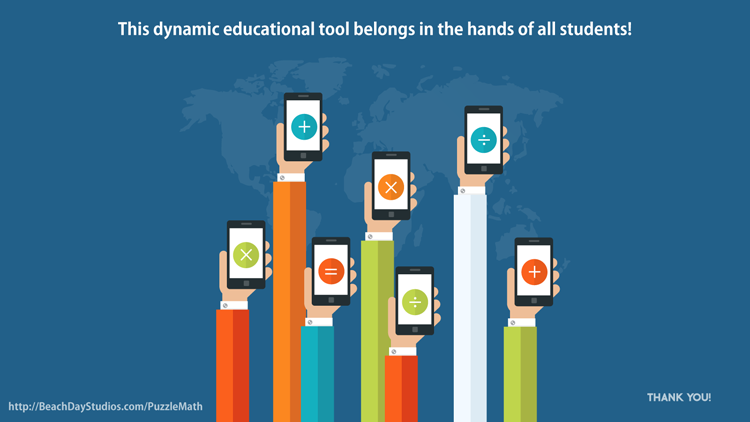 Beach Day Studios © 2018